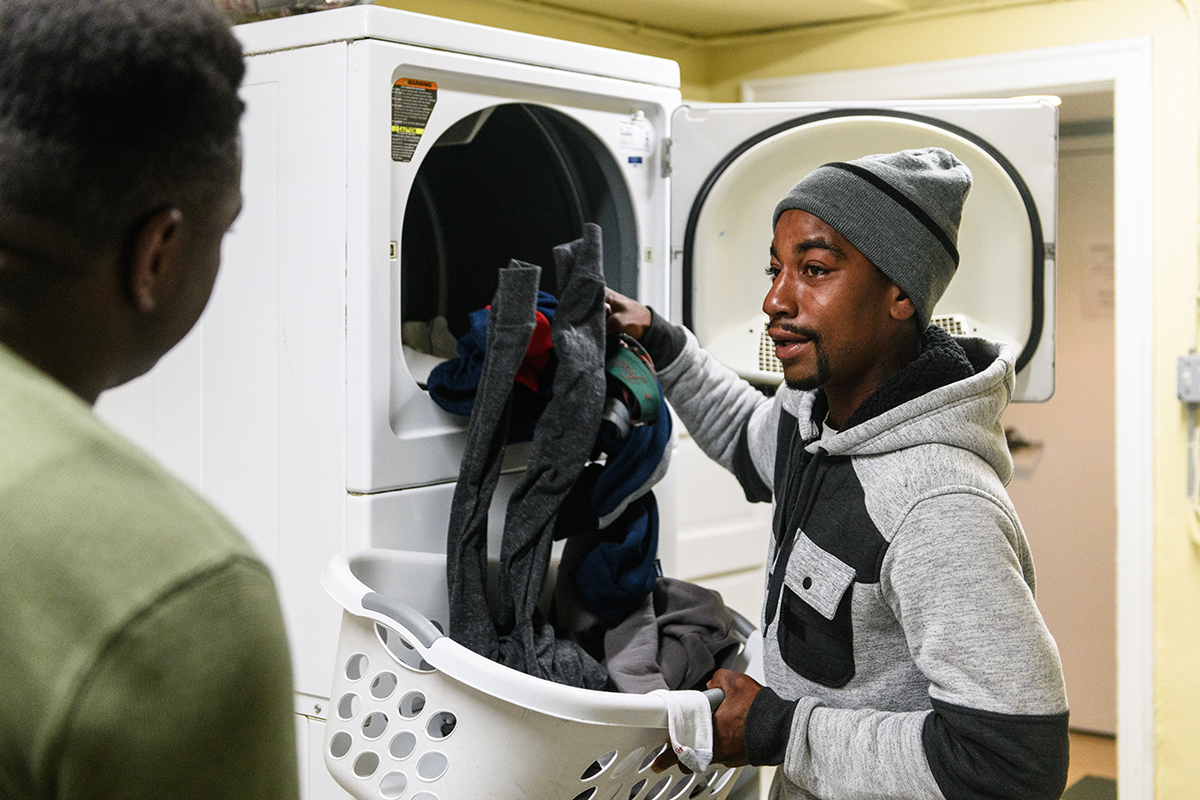 ADDRESSING AN IMMEDIATE CRISIS THROUGH BASIC NEEDS and SERVICES
Where can I shower?  Store my belongings? Receive mail? Access case management services, basic primary care, and legal assistance?
Our day time Support Center at 1851 S. 9th Ave, Maywood, is open 5 days a week for clients to access:
Basic needs and address personal hygiene - showers, laundry, clothes closet
Phones, a physical address to receive mail available and a computer lab
Assistance in securing government issued identification.
Assistance with applying for benefits - SNAP, Medicaid, TANF, etc.
Case management - Case Managers are available to provide personalized assistance to guide a clients' focus from survival to their highest level of self-sufficiency. Case Managers assist with enrollment in entitlement benefits, provide linkage to employment resources and health and behavioral health services.
Health Clinic - In partnership with resident physicians from Loyola's Strich School of Medicine and volunteer nurses, the agency's weekly Health Clinic provides basic primary care, health assessments, wound care, vaccinations and health education every our Monday evening shelter site at First United Church of Oak Park.  Follow-up care, assistance in applying for health insurance and linkage to a primary medical home are handled by our Community Health Nurse.
Legal Clinic - In partnership Chicago Volunteer Legal Services (CVLS), shelter clients can access pro-bono legal assistance once a month at St. John Lutheran, our shelter Friday evening shelter site.  Attorneys provide counsel with legal matters such as benefit appeals and claims, child support, divorce, etc.