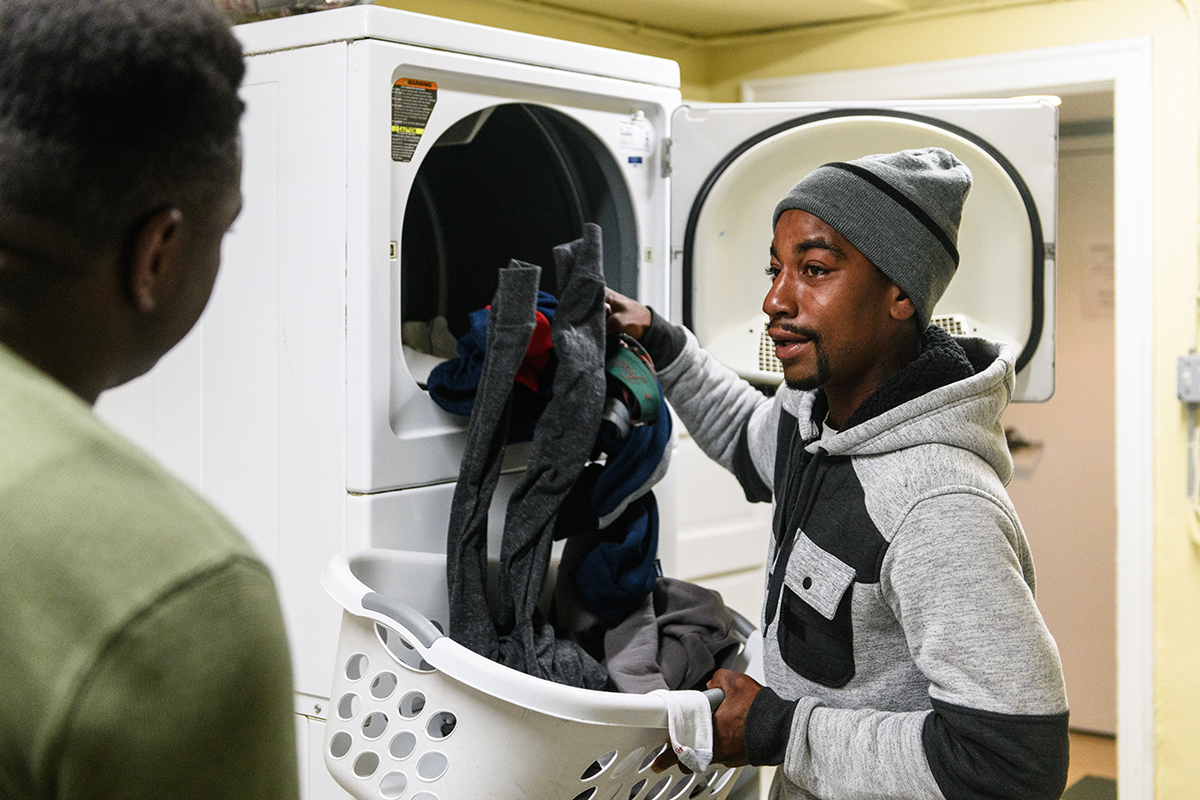 ADDRESSING AN IMMEDIATE CRISIS THROUGH BASIC NEEDS and SERVICES
Where can I shower?  Store my belongings? Receive mail? Access case management services, basic primary care, and legal assistance?
Before it was closed temporarily due to the pandemic, our daytime Support Center was open 5 days a week for clients to access:
Basic needs and address personal hygiene - showers, laundry, clothes closet
Phones, a physical address to receive mail available and a computer lab
Assistance in securing government issued identification.
Assistance with applying for benefits - SNAP, Medicaid, TANF, etc.
Case management - Case Managers provide personalized assistance to guide a clients' focus from survival to their highest level of self-sufficiency. Case Managers assist with enrollment in entitlement benefits, provide linkage to employment resources and health and behavioral health services.
Health Clinic - In partnership with resident physicians from Loyola's Strich School of Medicine and volunteer nurses, the agency's Health Clinic provides basic primary care, health assessments, wound care, vaccinations and health education. Follow-up care, assistance in applying for health insurance and linkage to a primary medical home are handled by our Community Health Nurse.